Introduction to Machine Learning for Microscopy workshop in Turku​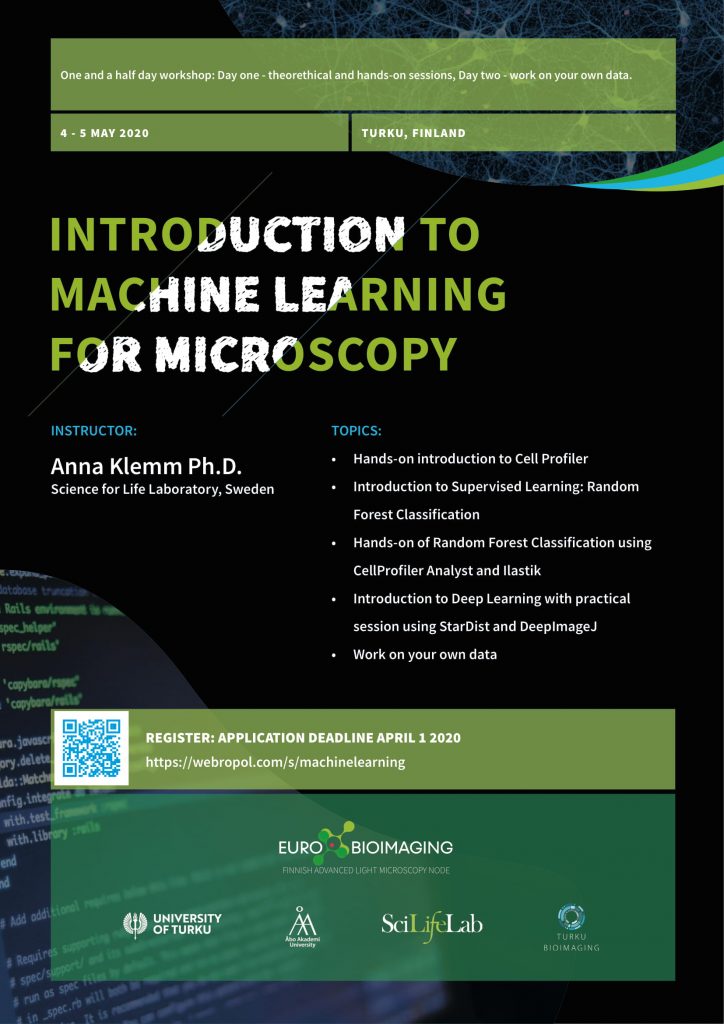 A one and a half day workshop covering introduction to machine learning will take place on 4-5 May in Turku, Finland.

Date: 4-5 May 2020
Where: Turku, Finland
Please apply here: https://webropol.com/s/machinelearning
Application deadline: 1 April 2020
Participats are selected based on their imaging and image analysis background with 20 places available in the workshop.
This workshop is primarily aimed at researchers wishing to utilize machine learning image analysis approaches in their work. Other individuals who have background in imaging and microscopy or image analysis and wish to gain insight into using machine learning image analysis are welcome to apply.
One and a half day workshop aims to cover the following:
Hands-on introduction to Cell Profiler
Introduction to supervised learning (Random Forest Classification)
Hands-on Random Forest Classification with Cell Profiler Analyst and Ilastik
Introduction to deep learning with hands-on session using StarDist and DeepImageJ
The participants will also be able to work on their own image data during the second day of the workshop.