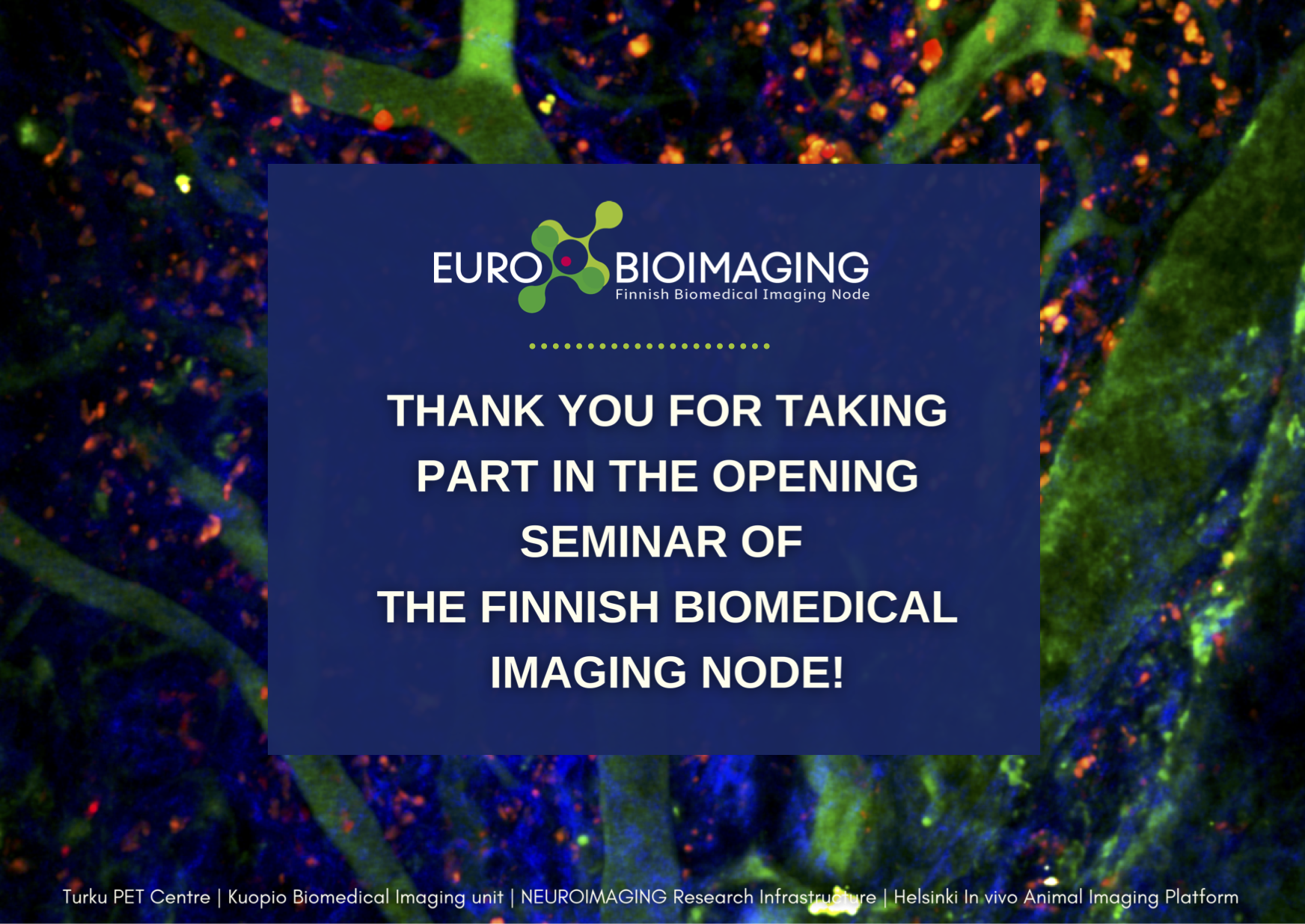 On June 9th, the Finnish Biomedical Imaging Node organized a virtual Grand Opening Seminar to introduce its people, operations, and facilities to the imaging community. The seminar was open to the public and attracted about 70 imaging enthusiasts to participate. The event started with an opening presentation by Professor John Eriksson, Director General of Euro-BioImaging, in which he provided delightful insight into Euro-BioImaging infrastructure and its major benefits to life-science researchers. It was followed by a virtual tour in the four Node sites where the multifaceted in vivo imaging opportunities and various applications were vividly introduced by the facility heads. The event culminated with a panel discussion where the Finnish key in vivo imaging experts, Professor Juhani Knuuti (Turku PET Centre; University of Turku), Professor Riitta Salmelin (Aalto NeuroImaging; Aalto University), Professor Olli Gröhn (Kuopio Biomedical Imaging Unit; University of Eastern Finland), and Associate Professor Pipsa Saharinen (Helsinki In vivo…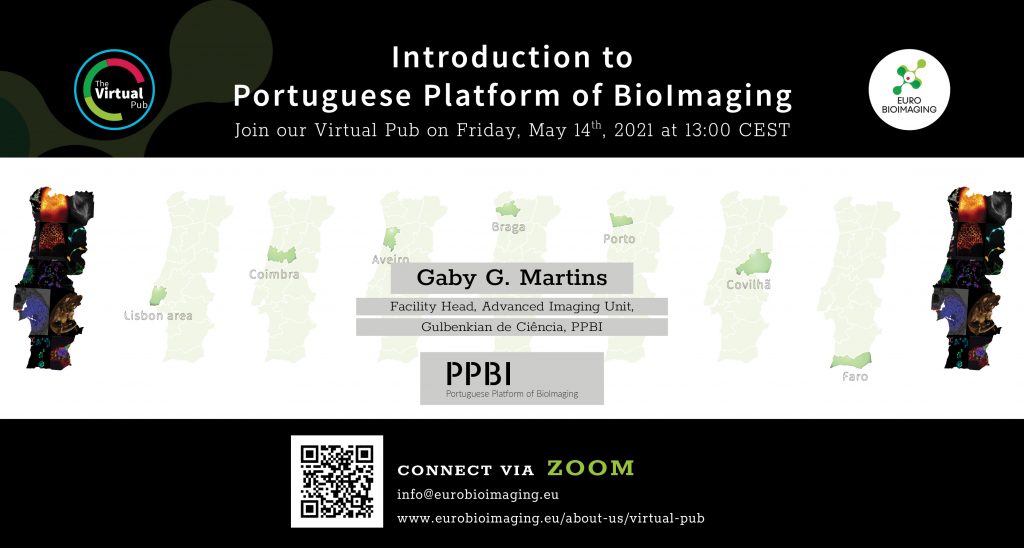 Next Virtual Pub will be held on Friday, May 14th at 14:00 Finnish time. On this Friday, we welcome: Gaby G. Martins, Facility head, Advanced Imaging Unit, Gulbenkian de Ciência, on "An Introduction to Portuguese Platform on BioImaging" Everyone is welcome, so please feel free to share it with colleagues and community.Don't miss out on this exciting talk! Join via internet: https://us02web.zoom.us/j/760003029 If you would like to present at the Virtual Pub, we are open to suggestions! Please let us know at info@eurobioimaging.eu.
Positron emission tomography (PET) is non-invasive and quantitative imaging modality which is used to visualize and measure rates of biochemical processes in living subjects. PET Basics course offers a broad overview to PET imaging and introduces participants to interdisciplinary nature of PET research. After the course one should have basic knowledge of the PET imaging field of its physics, radiochemistry, and data analysis, and research and clinical applications. Full program and more information here. Registration by March 22, 2021, to Lenita Saloranta lenita.saloranta@utu.fi PET BASICS Dates: 6.–8.4.2021 Place: Zoom Organiser: Turku PET Centre Target attendees: Physicians, scientists, PhD students, all interested in PET Course is free of charge and worth of 2.0 credits for MSc and PhD degree.
3/3